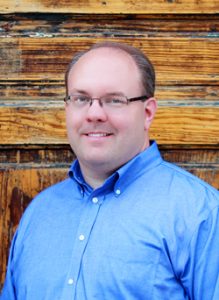 Dr. Rick Odland…
is a native of Sioux Falls. Born and raised here, Dr. Odland has a love for this city and the surrounding communities, which is part of the reason he has written two historical books on Sioux Falls.
If you had asked Rick as a boy what he was going to do when he grew up, one of the last things he would have said would be a chiropractor.  In high school he thought he would go on to have a career playing in a rock n' roll band and would also continue working at a television station.  He was for sure not planning to go to college, but a year after his high school graduation, Rick realized he had other ideas for his life and as a result, started taking classes part-time at Augustana College in Sioux Falls.  After undergoing treatment and surgery for skin cancer during summer break that year, he decided to go full-time to college and study Biology.  He graduated from Augustana in 1997 with a biology degree in addition to many other activities while on campus, he also got to assist in a cancer research project with frogs.  He and his wife then moved to Minneapolis, MN, where he began school at Northwestern Chiropractic College.  During his time at chiropractic school, Rick was very involved in the school's Student American Chiropractic Association where he served as secretary, vice-president, and finally president.  He was also voted by the students to be a class speaker at their graduation ceremony.
Dr. Odland completed his internship for his final trimesters by working with Dr. Gene Hagedorn in Sioux Falls.  He then became an Associate doctor at the clinic and in 2002, purchased the clinic from Dr. Hagedorn.  The clinic moved from its old location in the Clock Tower Square on 41st Street and Marion Road to its current location in December of 2007.
Dr. Odland was first appointed by Governor Dennis Daugaard and then again by Kristi Noem in 2019 to sit on the Board of Chiropractic Examiners where he is currently Vice President.
Dr. Odland enjoys spending time with his family, volunteering at church, boating, woodworking, hunting, and researching Sioux Falls history.
Dr. Todd Marlette…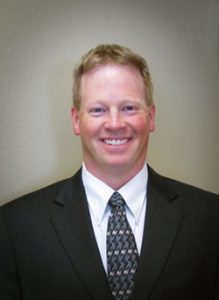 grew up in Huron, SD.  While in high school he participated in many types of athletics.  He was part of a three time state champion hockey team.  After graduating from high school, Dr. Marlette attended the University of South Dakota.  While at the university, he became a member of the Sigma Alpha Epsilon fraternity.  He graduated in 1997 with a bachelors degree in Biology.  In the fall of 1997, Dr. Marlette moved to Bloomington, MN to attend Northwestern Health Sciences University.  After graduating in the fall of 2000 with his chiropractic degree, he moved with his wife to Sioux Falls to open a practice.  In February 2001, he opened up Marlette Chiropractic on the west side of Sioux Falls.  Dr. Marlette practiced at his clinic for 10 years before deciding to join Odland Chiropractic in the spring of 2011 and became board certified in acupuncture in July of 2017.
In his free time, Dr. Marlette enjoys spending time with his family – wife Therese, daughter Corissa, and son Matthew.  He also enjoys playing softball, camping, and hunting.
Dr. Mark Bledsoe…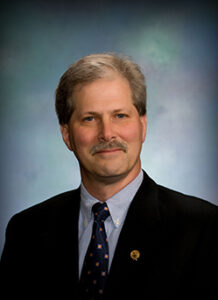 Dr. Bledsoe grew up in Livonia, Michigan and graduated from the University of   Michigan with a Bachelor of Science degree, majoring in microbiology.  Dr. Bledsoe received his chiropractic education at Northwestern College of Chiropractic in Bloomington, MN. After graduation he worked as an associate doctor with Dr. Jerry Wildenauer in West St. Paul, MN. He is Board Qualified in Chiropractic Orthopedics and has been certified in Chiropractic Sports Medicine.  Dr. Bledsoe is certified to do DOT physicals. 
Dr. Bledsoe practices Diversified Technique, Cox Technique, is certified in Graston Technique.  He is certified to perform DOT physicals.  He serves as a referral source for patients who require additional medical needs, whether it is neurologic, orthopedic or other medical specialties.
Bledsoe Family Chiropractic opened in Aberdeen, SD on June 10, 1985 and continues to operate today.  On December 31, 2016 Bledsoe Family Chiropractic was sold to Dr. Michael Babcock.   Dr. Bledsoe continues to periodically fill in at this clinic and also operates Eureka Chiropractic Clinic in Eureka, South Dakota with Dr. Jeff Wolff. 
Dr. Bledsoe has been very active in the chiropractic profession at both the state and national levels.   
Dr. Bledsoe was appointed by Governor Rounds to the South Dakota Board of Chiropractic Examiners, served 11 years completing his terms as President. He has also served on the National Board of Chiropractic Examiners and the Federation of Chiropractic Licensing Boards.  He served as the District Director of the South Dakota Chiropractors Association and the Brown County Chiropractors' Society. Dr. Bledsoe and his wife both served on Senator Tom Daschle's Health and Economic Advisory Boards.  Dr. Bledsoe currently serves on the Disciplinary Board for the South Dakota State Board.
Dr. Bledsoe became interested in the chiropractic profession when he hurt his back in college and sought care from a local chiropractor. While in college he was also a member of the U.S. Men's Field Hockey team.  He responded well to care and has been a chiropractic advocate ever since.   Dr. Bledsoe and his wife have both been active church & community members. They have two sons, Adam and Matthew.  They currently enjoy spending time with their grandson and traveling to see family & friends.